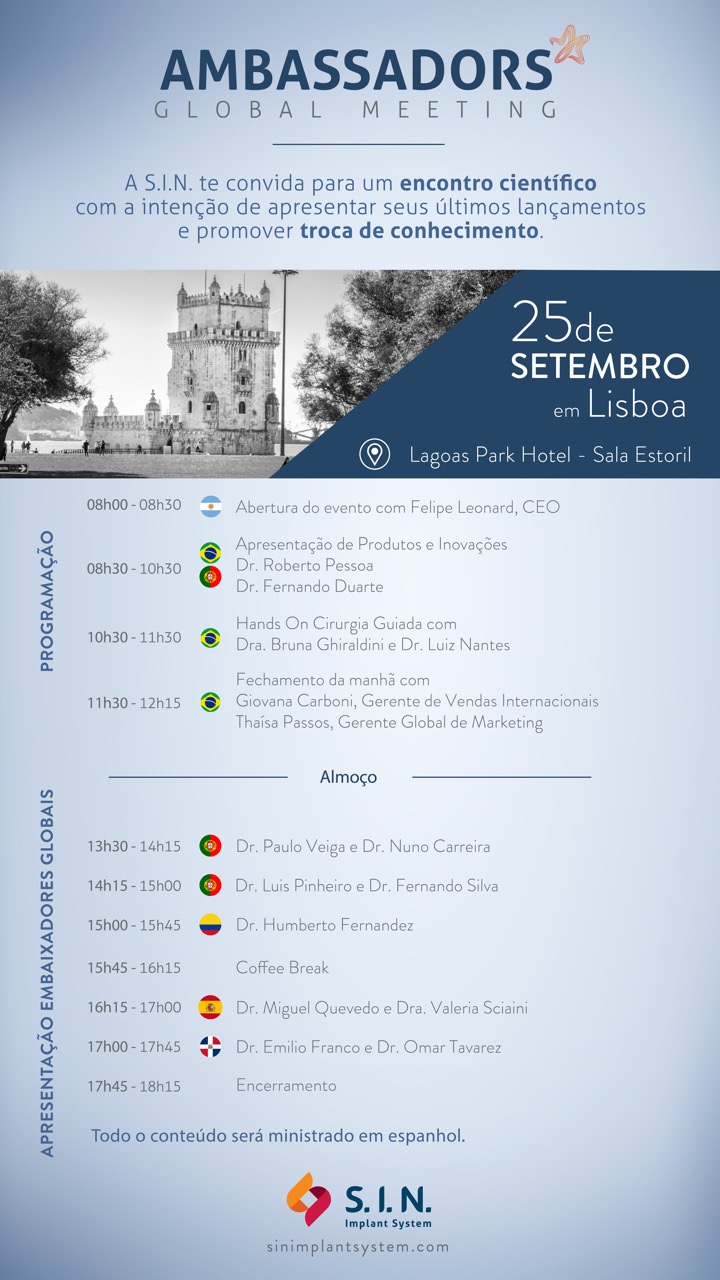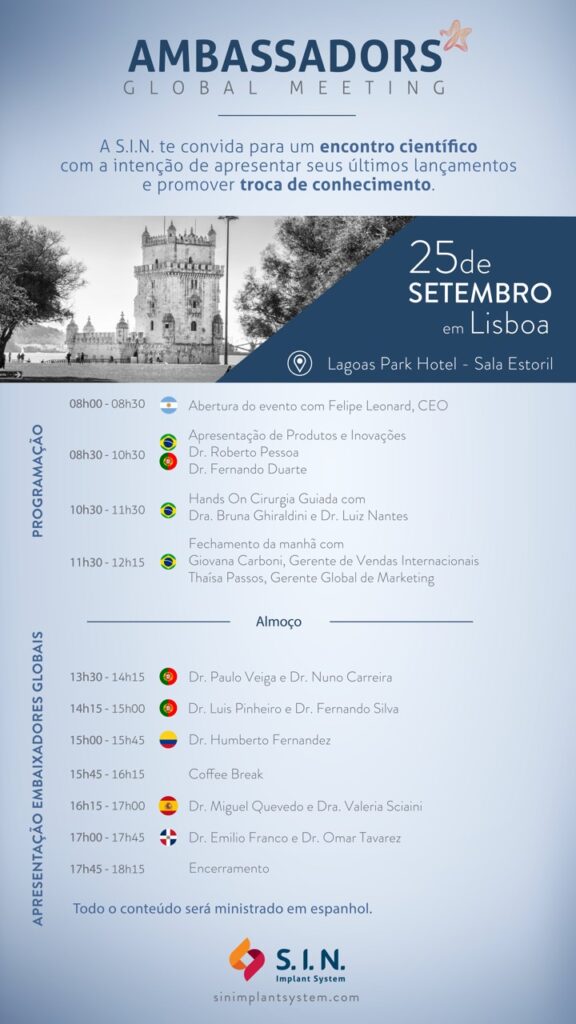 Today we are publishing a video in which we happily record Dr Luis Pinheiro's participation in the fantastic "Ambassadors – Global Meeting" event organised by the multinational S.I.N. – Sistema de Implantes.
Dr Luis Pinheiro is an international speaker, scientific consultant and ambassador for the implant brand that he has been using for his patients since December 2007.
For Dr Luis Pinheiro, this is another phenomenal opportunity to spread his research work to the four corners of the world and, of course, to learn from and exchange knowledge with world references and opinion leaders, surgeons who take advantage of these congresses to grow as professionals.
Dr Luis Pinheiro makes a point of being perfectly up-to-date so that he can offer his patients the most advanced, well-studied and safe scientific, clinical and surgical standards in the world in the surgeries he carries out.