In the training, Dr Luis Pinheiro shares his knowledge, his experience and, as we well know, teaching is learning twice, so that you are always up to date and informed about the latest advances, both clinical and commercial, as well as in terms of future prospects and cutting-edge research.
Epikute Practice Course – Training in Advanced Implantology
It was an intense few days of surgery, with a block of theory, a hands-on component, surgeries and even immediate rehabilitation, where several implants were placed by me and the students.
At this launch event, Dr Luis Pinheiro's efforts are recognised, rewarded and he becomes a more global lecturer and researcher.
Training – Introduction to Implantology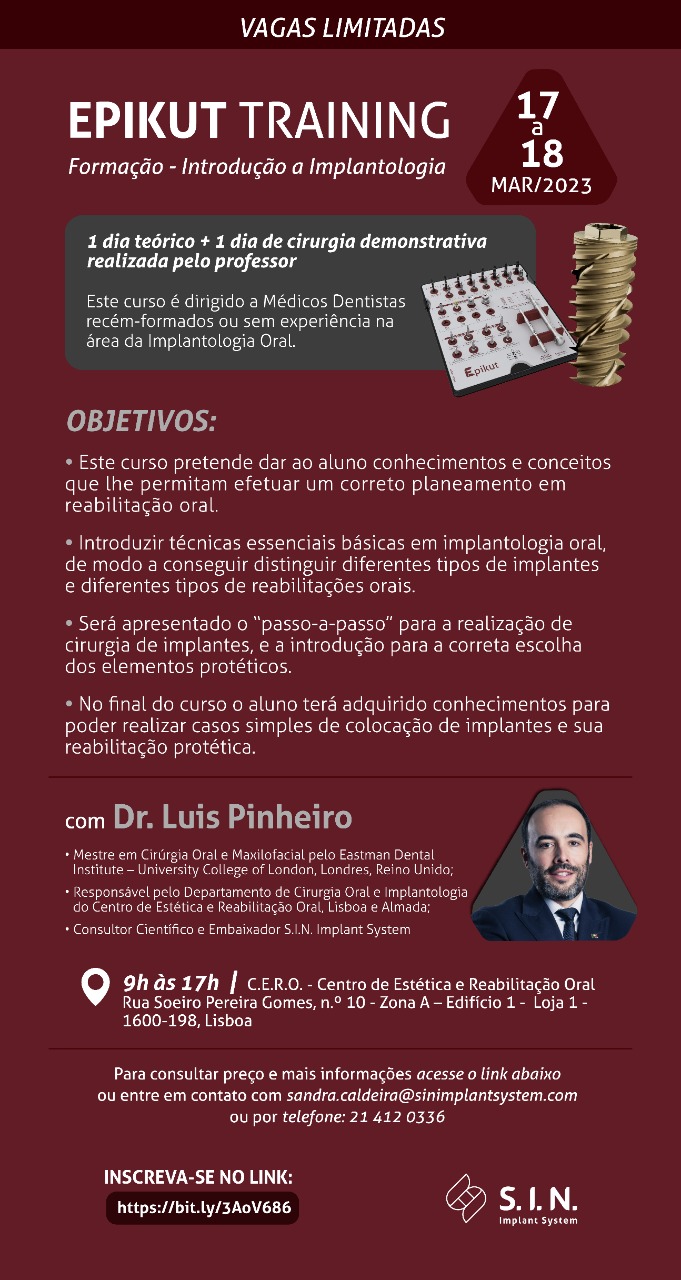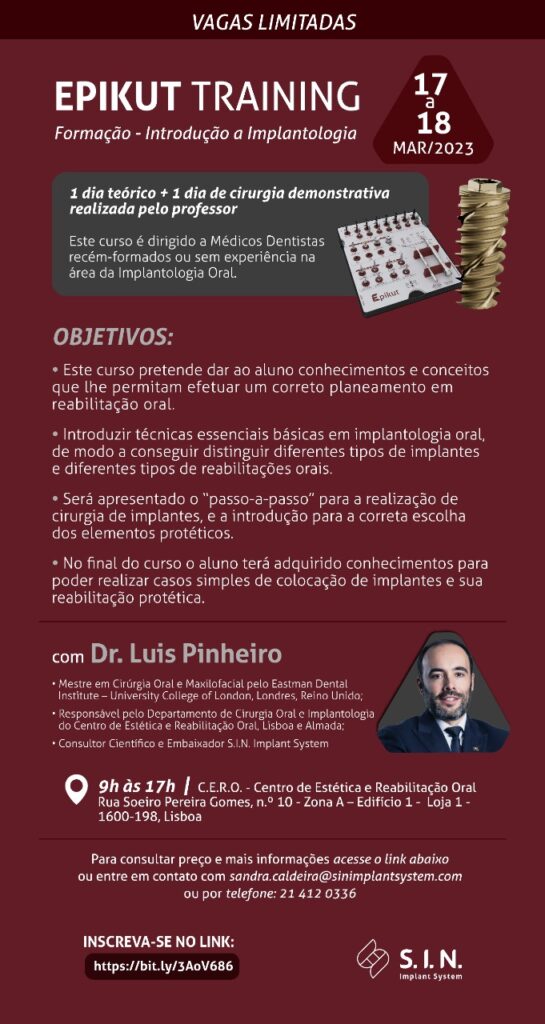 Advanced Training in Implantology