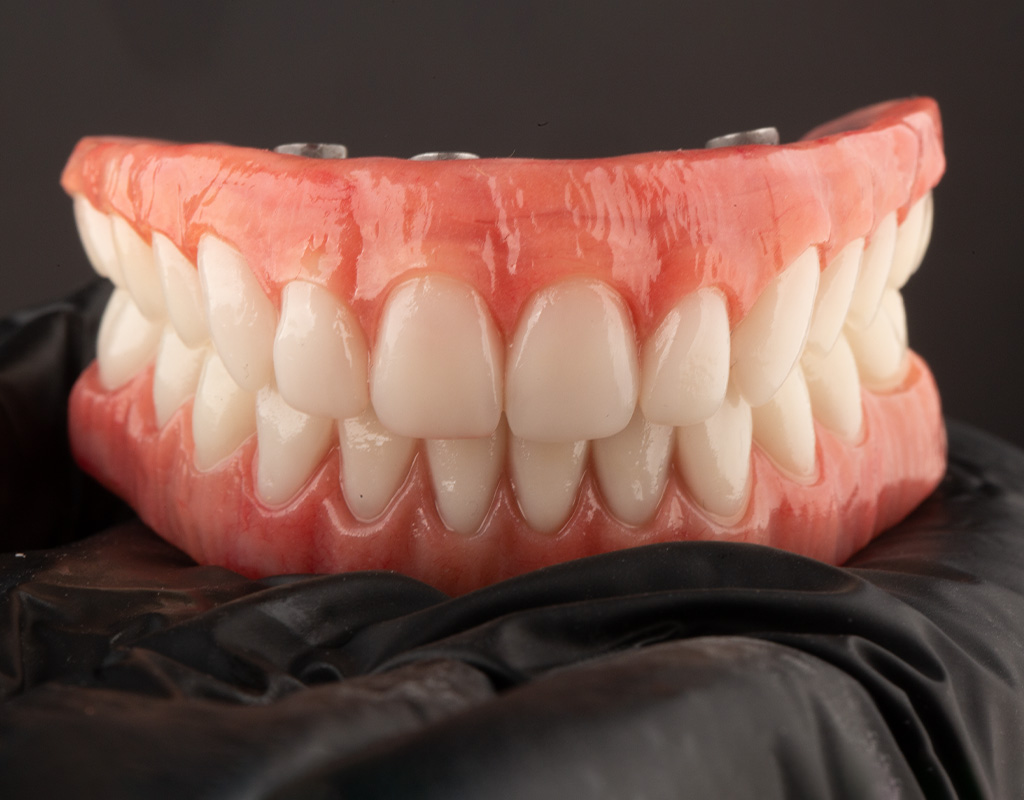 Can you imagine having implants and beautiful new teeth, all on the same day?
It's designed for patients:
Who are too busy to waste time on numerous appointments
Who live outside Lisbon or even Portugal.
Advances in implant technology and new protocols now make it possible to do what was almost impossible a short time ago in just one day.
10-15 years ago, the standard approach consisted of:
Perform implant surgery and wait a period of 6 months (Osseintegration period).
For 6 months, patients had to wear temporary removable prostheses
Or become edentulous during the wait (osseointegration).
The "Teeth in 1 day" solution enables implant rehabilitation and the placement of provisional teeth on the same day over the implants, leaving patients with fixed teeth, which gives them a fantastic quality of life.
This solution is very attractive for people with dentures or who need a total rehabilitation of the upper or lower jaw.
This procedure was pioneered in Europe, approved by the FDA and CE and has a higher success rate than more traditional approaches, in less time, at a lower cost and with fewer risks for the patient.
To find out if you are a candidate for a "Teeth in 1 Day" solution, contact us now.
This clinical solution has been developed to maximise the use of available bone and to allow immediate fixation of teeth. Using 4 – 6 implants placed in each jaw with a strategic distribution in order to allow secure and optimal support for the fixation of teeth, even in patients with little bone.
The assessment appointment with Dr Luis Pinheiro and his team will include:
Drawing up a clinical history and recording the patient's expectations regarding the shape, size and colour of the teeth they want.
Carrying out the necessary diagnostic tests specific to each patient
Preparation of initial models and bite registration
Technical photos specific to this type of work.
Pre- and post-operative therapeutic prescription.
On the 1st day of treatment, the patient will leave the Clinic with the surgical phase done and with the provisional fixed structures.
All the work in this phase is completed in one day.
They will return to the clinic after 4 months to have the final structures made.
For patients visiting us from abroad, there is the possibility that they will return a few months after the 4 months, up to a maximum of 10-12 months, to have temporary structures of greater strength made. On their return, it will take 5 working days for the final work to be completed.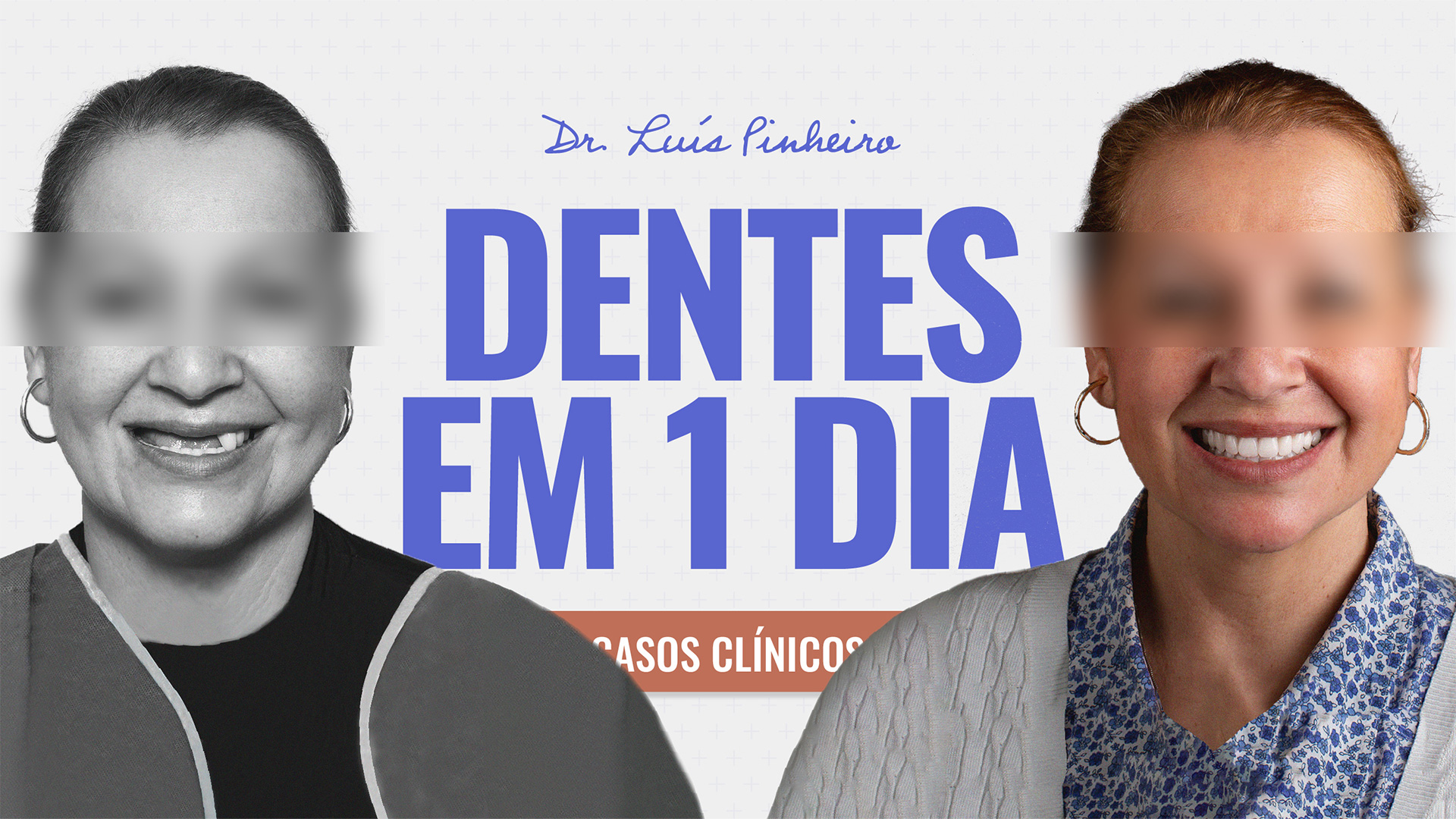 Treatment – Teeth in 1 Day 53 years old Switzerland Teeth in 1 Day There's a chance you could have dental implants and beautiful new
See Case »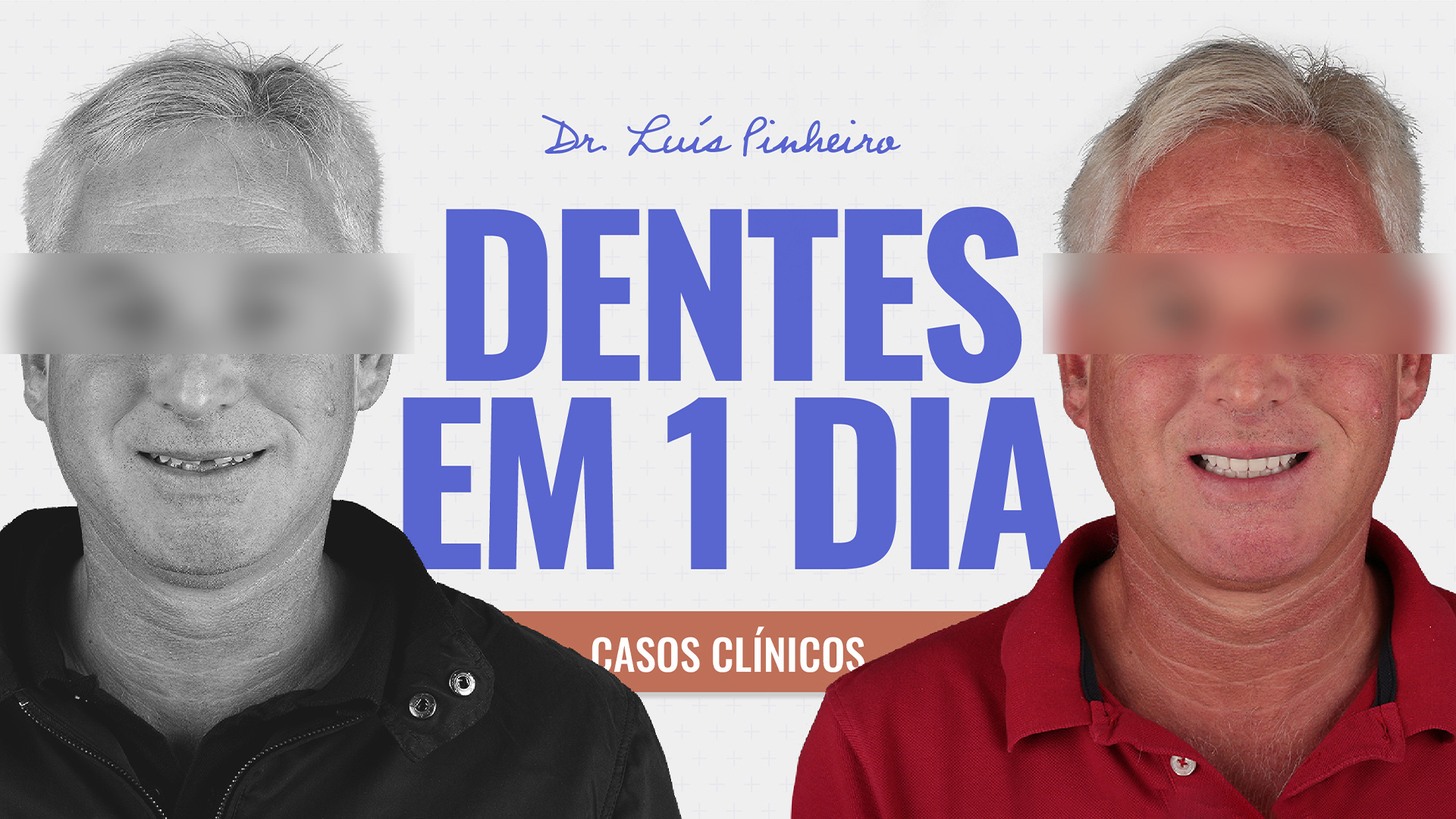 Treatment – Teeth in 1 Day 47 years old Évora There's a chance you could have dental implants and beautiful new teeth, all on the
See Case »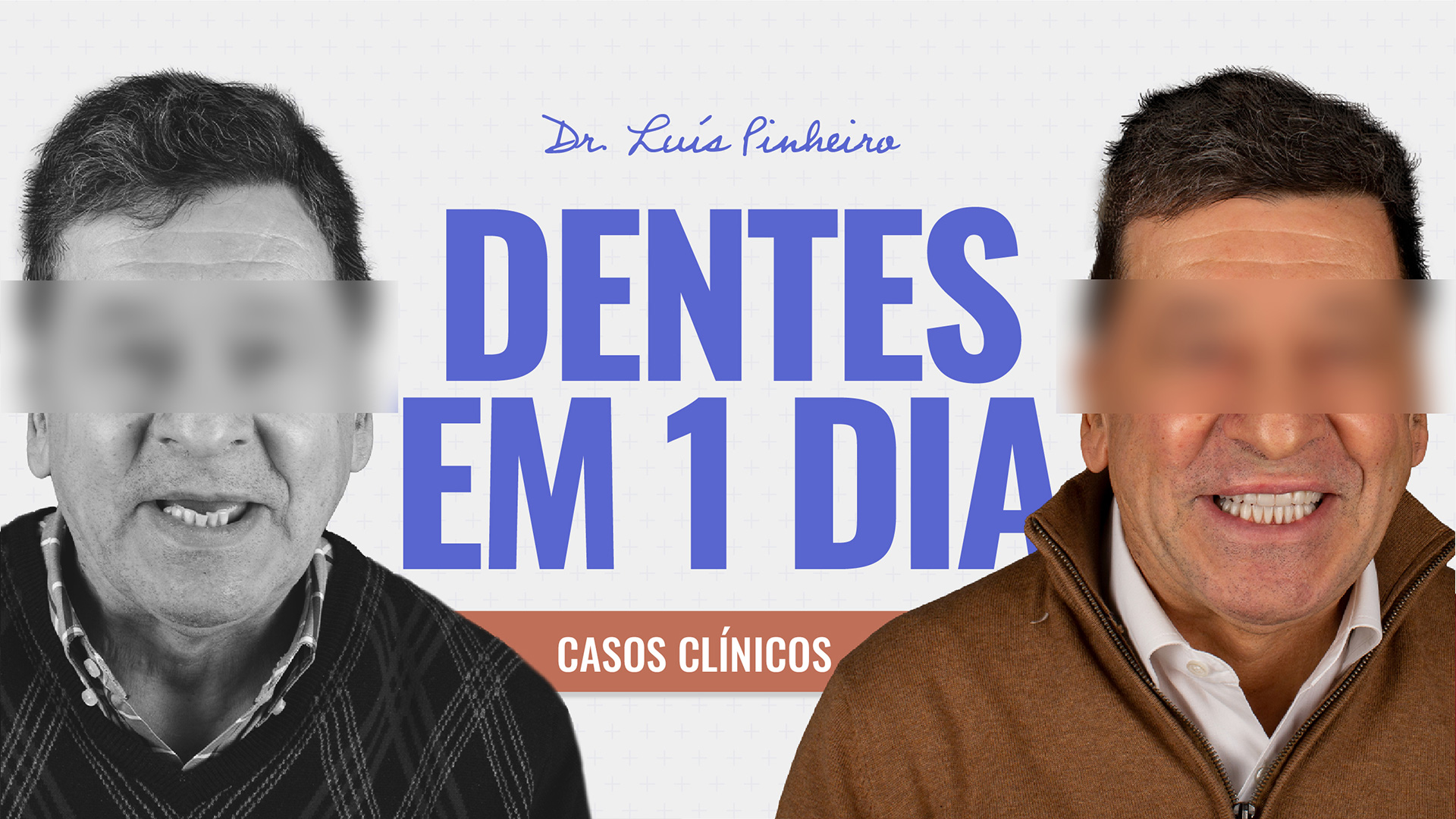 Treatment – Teeth in 1 Day 72 years old Almada Every day we seek comfort and well-being in our lives. In the case of tooth
See Case »
Recovery is relatively quick in terms of the impact on quality of life. However, due to the extent of the surgery, there is a haematoma that can persist for 72 hours or more, but without pain. It's a recovery in which pain is close to zero.
One trip for treatment in 1 day, with surgery and temporary teeth fixed. A trip with a stay of 5 working days for moulds, fittings and delivery of the final teeth.
Daily hygiene is carried out with a normal toothbrush and toothpaste and the application of a jet of water to sanitise the transition area between the frameworks and the patient's gums.
The frameworks are maintained annually when the patient comes for their annual treatment review appointment.
The aim of the online consultation is to initiate our collaboration and give us a rough idea of the treatment plan, so the face-to-face consultation is essential before any decision is made.
The clinical diagnosis of your Smile Consultation is carried out in our clinic with our medical team present.
After submitting this form, we will contact you within 72 hours.